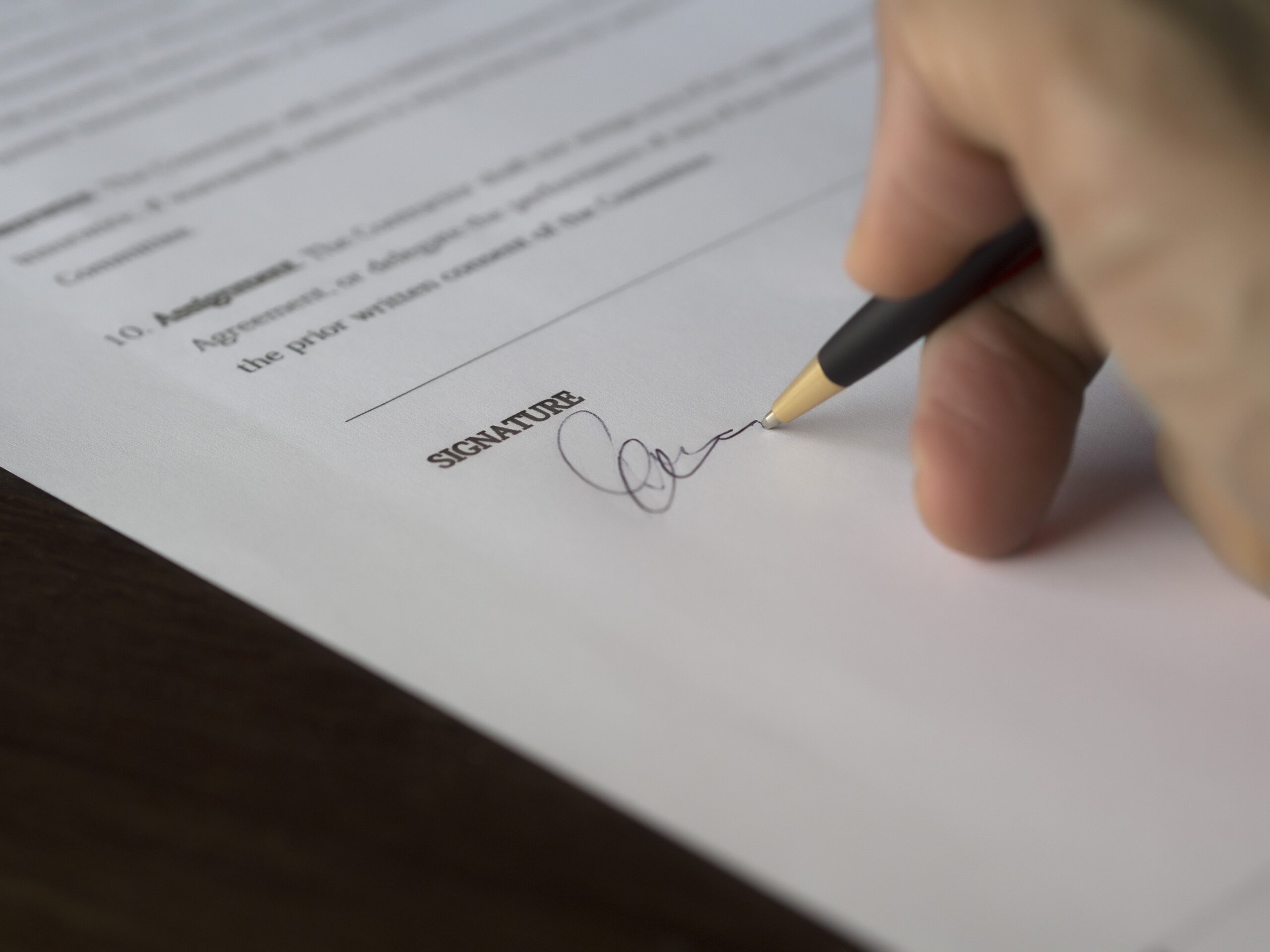 At some point in their lives, most people encounter an important piece of legal paperwork that they need to have "notarized" by a person with the credential of "notary public". But what exactly is a notary public, and what do they do? Well, that's what we're going to be looking at in today's article.
The Role of an Ontario Notary Public
In Ontario, a notary public or simply a "notary" is an individual, appointed by the Ministry of Government and Consumer Services, to fulfill certain important functions such as the act of notarizing a document or certifying a true copy of a document.
A notary public also has all the powers of a commissioner for taking affidavits i.e. may take affidavits as well as administer other oaths, affirmations or declarations inside or outside of Ontario, or subject to any limit placed upon them by the Attorney General.
A notary has a stamp and a seal when they sign off on documents and are specifically allowed to be used in Ontario, within Canada and internationally.
A Lawyer Can Be a Notary Public, but Not Every Notary Public is a Lawyer.
Lawyers and paralegals licensed by the Law Society of Ontario are generally able to serve as a notary public for such time as they remain entitled to practice law. They can notarize most of the documents. But this role is not limited to lawyers or paralegals alone: judges, members of the parliament, medical doctors, police officers, and even students-at-law may notarize certain documents (but not all types of
documents!).
In Ontario, individuals who are not lawyers who wish to become a notary public or commissioner for taking oaths, may do so by completing an application with the Ministry of the Attorney General. Non-lawyer notaries are typically appointed for a fixed term and may only be permitted to notarize documents relating to their employment.
Despite what some people may believe, notary publics are not assigned to provide legal advice. There are some limitations that apply to lawyers and paralegals. When exercising their authority as a notary public, lawyers and paralegals are required to refrain from providing legal advice unless retained to do so and the provision of such advice is appropriate taking into consideration all relevant circumstances.
The Difference Between Notarizing vs Commissioning
Notaries in Ontario typically perform three activities which identify a document as trustworthy:
Exercise the powers of a commissioner for taking affidavits: taking an affidavit or administering an oath, affirmation, or declaration. Typically, you will be asked to swear or affirm that the information within a document is true and then sign the document in the presence of the notary.
Certify and attest a true copy of a document. You will be asked to bring an original document to the notary. The notary will compare the original and copy and certify the document as a true copy. This act, however, does not serve to verify the accuracy, contents or legality of the original document.
Witness or certify and attest the signature of a document. The notary will verify your identity and once you sign the document, the notary will sign and stamp your document, certifying that they have witnessed your signature.
So, what exactly means "notarizing"? In everyday life, the term "notarization" is quite often used interchangeably when referring to many official acts of a notary. Practically speaking, in notarizing a document, the notary public may witness the signature of your document or certify the validity of a copy of your document.
Important: When you ask the notary to "notarize" a document, by law, the notary cannot tell you which of these options is required. You must check with the institution requesting the document which notarial act will serve your purpose before you come to the notary public office.
Sometimes, you may be asked to have an original document "notarized," as opposed to "certified" as a true copy. Please note an original document that has already been signed by the issuer cannot be notarized unless it is signed in the presence of the notary public.
Common Types of Documents that Require Notarization
Notaries are able to commission or notarize a wide range of documents used for different purposes. Some of the examples are below:
Consent to travel letters;
Educational transcripts;
Court or legal documents;
Marriage or divorce certificates;
Custody agreements;
Powers of attorney;
Birth or death certificates;
Translator's Affidavit / Affidavit of Translation;
Business documents;
Medical records;
Adoption or name-change papers;
Documents for use in foreign countries (legalization)
Permits, letters, and many other documents.
How Solvis Law Can Help?
Solvis Law offers a full range of document commissioning and Notary Public services from our offices in Toronto/Courtice and Ottawa.  We routinely notarize documents intended for use both within and outside of Canada, so whether you need a Commissioner of Oaths, Certified True Copies of your documents, sworn affidavits, witnessed forms and applications we're here to help.